Ideas and Ideals.
What we are going to try to organize:
some maybe bi monthly meetings of local artists with:
some models
maybe some feild trips
to practice our drawing skills
to share our knowledge
to network
cuz we can.
We've got an expert for everything, and we can learn from each other, and we should.
no pretentiousness allowed. period.
here is a painting i did of oliver in the mario start menu: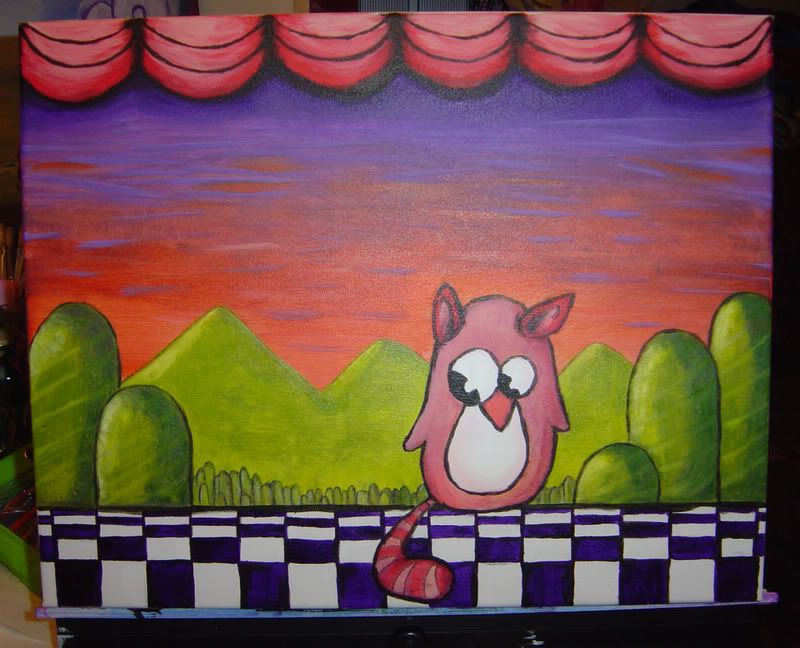 I am now making a serious attempt at getting this community up and running.
Current Mood:

determined

Current Music:

bill hicks